Starting to think about selling your home? It's a massive step. But you don't have to rush around like a mad thing trying to get it all sorted at the last minute. There are plenty of things you can do well ahead of time to get your home in tip top shape, and pave the way for a bumper sale price.
Your 12 Week Countdown to selling your home starts NOW!

Interview real estate agent.

Access home exterior condition and make a list of needed updates/repairs.

Access Home interior condition and make a list of needed updates/repairs.
This first week is crucial. Accessing the condition of the exterior and interior first is going to give you that jump start to making sure your house is in top shape by the end of this 12 week plan.

Select real estate agent.

Work with agent to determine updates/changes needed for a quick sale.

Purchase packing supplies (boxes, tape, markers).
Woohoo! You've made it through the first week. Once you select your real estate agent, you can work with them to determine what updates/changes are necessary to have a quick sale.
Schedule needed repairs (sanding hardwood floors, new carpet, interior/exterior paint).

Select staging scheme (hobo, classic, mid-century, cabin, farmhouse, etc).
Now that you and your agent know the must haves for your exterior/interior, you can start scheduling those needed repairs.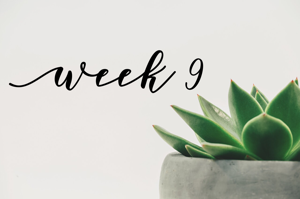 Pack everything you won't need in the next 6 months.

Select an area for "sale/donate" items.
This is the perfect time to purge through those piles of clothes that you haven't worn for months. Start packing these items up and designate an area for the clothes/items you want to sell or donate.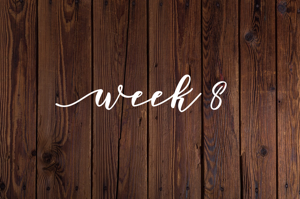 Organize Master bedroom, Master closet, Master Bathroom.

Organize Living Room.
Organizing the master bedroom, closet and bathroom can seem overwhelming, however, once you finish is when you realize all the stress and trouble was worth it when you see your beautifully organized master bedroom space.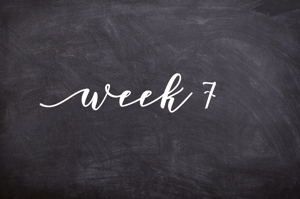 Deep clean and organize bedrooms 2 and 3.

Deep clean and organize bathrooms 2 and 3.
Get those guest bedrooms/kids bedrooms cleaned out. Stick with a classic, simple decor so buyers won't be distracted by the bedroom clutter.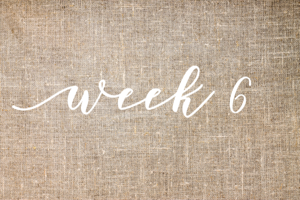 Deep clean and organize attic.

Deep clean and organize family room.
Go through your attic, pull down all of those family heirlooms, decide whats important and what you can toss, and organize into boxes so it will be easier to move in the next few weeks! Don't forget to spruce up your family room. Remember, less is more, when it comes to staging for the new buyers. You can check out my 4 Best Home Staging Secrets HERE.

Deep clean and organize remaining bedrooms.

Deep clean and organize remaining bathroom.

Deep clean and organize front closet, linen closets, storage closets.
Yes, I said it, deep clean the bathrooms. I know it's not fun, but devote an afternoon to get it done without any distractions, strap on your cleaning gloves and go get it done.
Meet with real estate agent in home for final improvement and staging tips.

Paint interior/exterior as planned.
You've made some improvements to your home, you've done the cleaning and staging the best that you can. Now, you can meet with your real estate agent in home to get an idea of the final improvement and staging tips.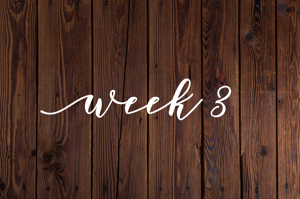 New carpet or updated flooring installation,

Deep clean kitchen (pantry, dishwasher, under-sink storage, etc).
Ok, I'll be honest, my kitchen doesn't get the regular cleaning that it deserves. Pull out the toothbrush and let's scrub-a-dub-dub. You will be amazed at how 'going the extra mile' will benefit the look of your kitchen.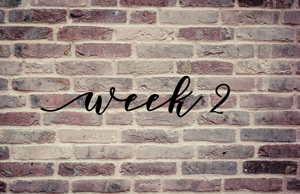 Carpet Clean.

Final trips to donation centers or dump.

Select staging items (Art work, bedding, rugs, accessories, etc).

Buy new fluffy bed pillows for staging if needed.

Deep clean tile grout.

Deep clean oven/stove.

Deep clean fridge.

Deep clean Garage.
Use neutral colors that are going to compliment a variety of buyers. Try to stick to earth tones, neutrals, or warm shades of white. These colors are easy to throw in accent colors and helps the buyer to envision their own personal touches that they would put throughout the house.
Final Home Clean.

Final Staging.

Final Landscaping.

Professional Photos.

Professional Video Shoot.
You made it! 12 weeks of hard work and your house is ready to sell. Now, you can sit back, relax and focus on selling your home. Good Luck!